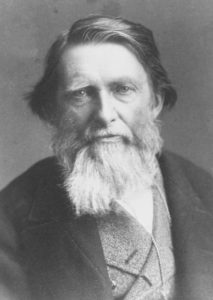 The Oxenbridge Press
The Oxenbridge Press publishes works relating to John Ruskin (1819-1900) and is also a portal to similar works from other publishers. The Oxenbridge Press does not seek financial profit, but to make a valuable contribution to Ruskin Studies by enabling work to be published that a large publishing house would not find profitable enough to consider. Indeed, some titles only just cover production costs; a few do not. Nor does The Oxenbridge Press charge any commission upon sales of the titles on the list that are published by other sources. For enquiries on titles displayed that are not published by the Oxenbridge Press, use the link in the catalogue that will direct you to the appropriate information on how to purchase those books. If you wish to use this portal to list other titles appropriate to the Ruskin canon, please contact me. We are proud to use good quality paper from sustainable sources and all recent and ongoing titles have, or will be, printed in accordance with Forestry Stewardship Council standards. FSC certification provides a credible link between responsible production and consumption of forest products, enabling consumers and businesses to make purchasing decisions that benefit people and the environment as well as providing ongoing business value. The Oxenbridge Press welcomes orders for single volumes or bulk purchases.
The Oxenbridge Press was founded by Paul Dawson in 1999 almost by chance when a book that was written and almost ready for press suddenly lost its grant funding owing to a recession in the economy. I had by that time more than thirty years of experience in the printing trade and was persuaded by several Ruskin scholars to publish the title myself. Other books of mine followed that found willing publishers, but as digital technology advanced and 'Print on Demand' became more accessible the task of self-publishing became an easier prospect. It provides a cost-effective means of producing books with low print runs. Unfortunately, print on demand has not always denoted a product of quality. Many  works with expired copyright are being printed overseas on poor paper and with badly written Prefaces added, and with garish covers that bear little relationship to the content. This is far from the ideals of the late nineteenth century private presses that produced beautifully printed and bound volumes, but those production values meant that they  were often only affordable to the wealthy connoisseur. John Ruskin wanted to engage with the ordinary working man and a wider readership.
As John Ruskin wrote in 1882: "I quite see that the kind of people who are covering up the country between you and me with villas ten yards cube, set between gardens ten yards square, can't buy our blue books [fine blue calf leather with black embossed decoration and gilt lettering], but should have the offer of something."
Although our books are not luxuriously bound and hand crafted, we pride ourselves on our choice of printers and materials. They are designed, printed, and bound to a high standard, but remain inexpensive. Typically they are perfect bound in A5 paperback format.